The food at the café is refined sugar and processed salt free in addition to being dairy free and vegetarian. They do take the quality of ingredients very seriously and brands like Earth Loaf and Mason & Co could be seen peeping from their well organised and well laid out kitchen. They source organic and fresh produce from reliable sources which forms the foundation of a wellness and health-centric place such as this.
Menu of the day was: Quesadillas with jalapeño cream cheese, Fada Khichdi with kokum curry, almond veg pate salad, mixed bean salad, cheesy carrot, fennel-mint cooler, peanut dahi chaach, raw cacao smoothie and banana-caramel cream cup.
The gluten free quesadillas with kidney beans and tomato sauce were filling but were a bit dry. The tortilla was made with jowar and did a good job of replacing corn or wheat. The almond veg pate salad was colourful and crunchy with a delicate hint of turmeric used in the dressing. The cheesy carrot with raisins was a lovely medley of sweet and savory.
The khichdi was average while all the 3 drinks; kokum curry, fennel-mint cooler, peanut dahi were satisfying and flavourful.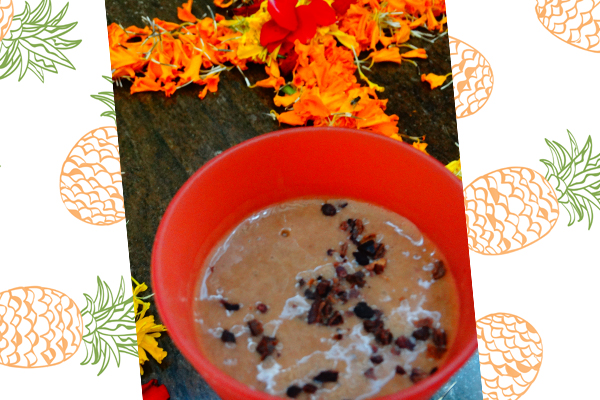 One could taste the raw cacao nibs by Earth Loaf and the supremely rich tones of the Mason & co raw Cacao in the Raw cacao smoothie but the flavour of the banana was a bit overpowering. Dates or raisins could help to tone it down while still keeping the sweet quotient up.
All the items except the Fada Khichdi were oil free, which was made with organic cold pressed coconut oil. The jalapeno cream cheese made from home grown jalapenos which lent a smoky and hot flavour to it.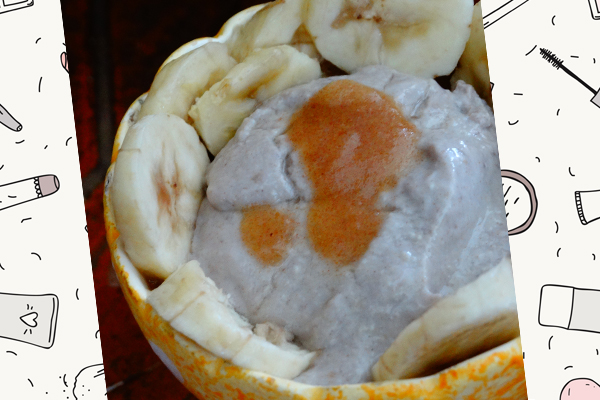 The banana caramel cream cup with its cookie crumble like base was as healthy a dessert as you can get.
The final verdict: Prism is a no-frills cafe, that sticks to their USP of healthy, fresh and wholesome food that is free from preservatives and chemicals. If you're in Mumbai and quite fed up of the usual vegan fare, then head to this place for their nutrient rich dishes.